Hello
I am trying to connect from a machine on domain A onto domain B using PTTP.
Domain A is a plain vanilla MS AD network, with IP range 172.16.100.0/24, gateway on .1, PDC-DNS on .5 and a standalone server on .10 (this is my VPN client, WS2008).
Domain B uses IP range 172.16.101.0/24, gateway & DNS on .1
I manage to connect my VPN without issue but I have DNS being set to both networks, despite having specified my settings as follows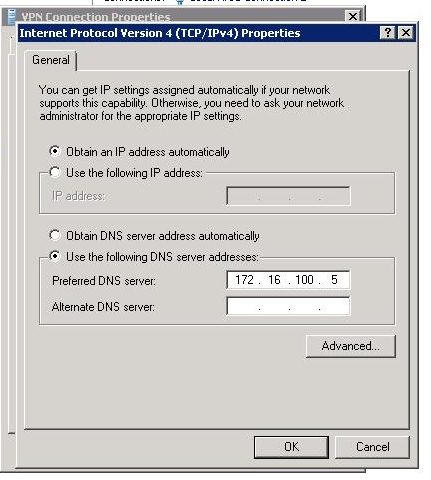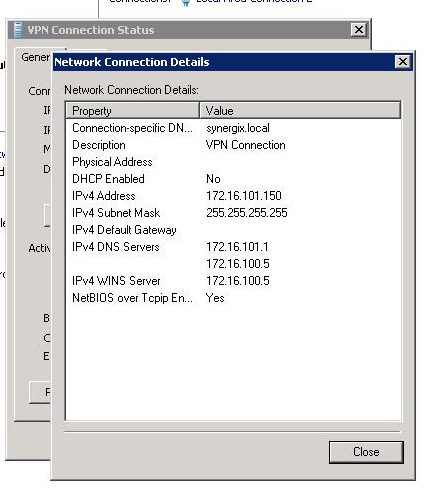 This creates networking problems in Network A domain as (presumably) DNS resolution is not working as intended.
All I need is to be able to access a printer by IP on network B.
Any idea ?