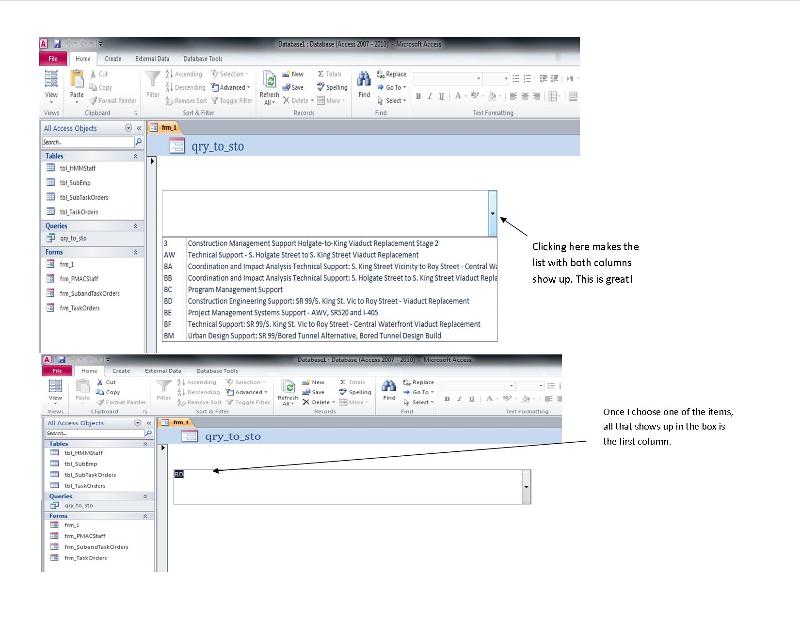 This question doesn't involve any code (yet).
I have a combo box in my Access 2010 database form. It has two columns in it. When I click on the arrow to see the drop-down list, I can see both of the columns. However, once I choose the item from the list that I want, the box only displays the first item in the column.
How to I make it so that both items show when I am not looking at the whole list?