As of last night our Exchange 2007 mail server stopped sending email to the outside world. The internal email is still working so I am thinking maybe the Exchange server is not talking to the edge trasport server.
Here is a message that I am getting on the exchange server: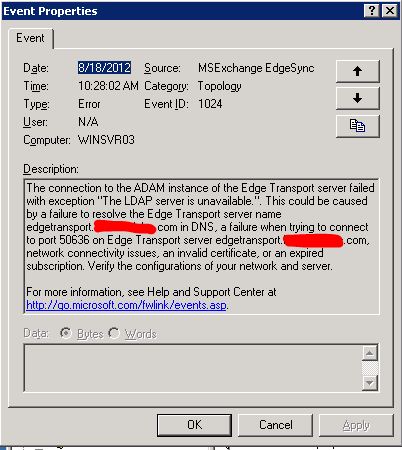 I created a new certificate on the edge and transferred the xml file to the exchange but get this message when trying to sync.