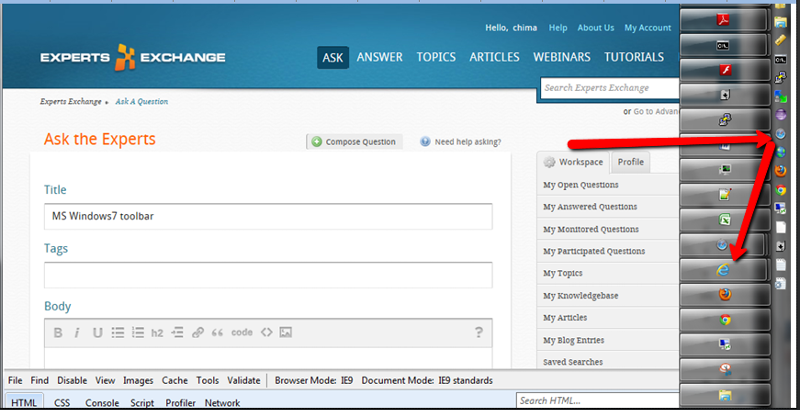 Hello,
Here's my wish. I have a Safari browser shortcut added to my toolbar, as shown on the sreenshot. I have all the other browsers as well.
The "taskbar" shows all of the browsers I am using. I use Safari for my administrative "stuff," but I also need one more browser to test with. I could download Opera, but would rather use Safari. So this is my wish; I would like to have a separate Safari process running that would show on the taskbar like IE, FF and Chrome are now showing, so that I could click on the Safari taskbar icon and only the test browser would come to focus. If I click on the other Safari taskbar icon, I would have to select the one I am using for testing from a list of may other session windows I have open.
I hope you understand my explanation.