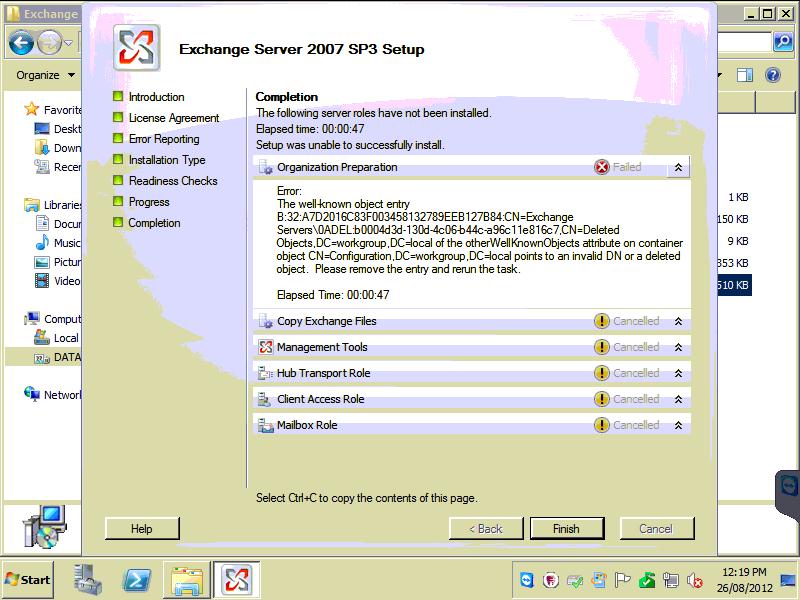 We had a domain controller fail and die that was running exchange 2007 sp3. Yes I know we should have it on a separate server , but for budget we have not convinced the client to purchase and license a separate box.
We have the server online AD running nicely.
Attempted to install Exchange 2010 sp2 as we had to go through all the work of rebuilding anyways I thought we would go up to a new version of exchange.
In pre reqs - "the coexistance of 2007 and 2010 servers failed"
I looked at using ADSIEDIT.msc to remove the previous exchange 2007 CN objects.
Still no difference.
So decided for the sake of time to reload E2007 SP3 again. All pre reqs pass!!!
However! We get an error with an AD object during the first phase of the setup
see screenshot
Please help!!
FYI I used ADrestore to return any exchange objects to ad and its all good.