Hello everyone. I have a Precisa scale, which i connected to my computer through a serial port connection. The manual of the scale is here:
http://www.precisa.com/download/en_320XB_Handbook.pdf
The scale has a RJ45 output and the pins are given in the manual (picture1)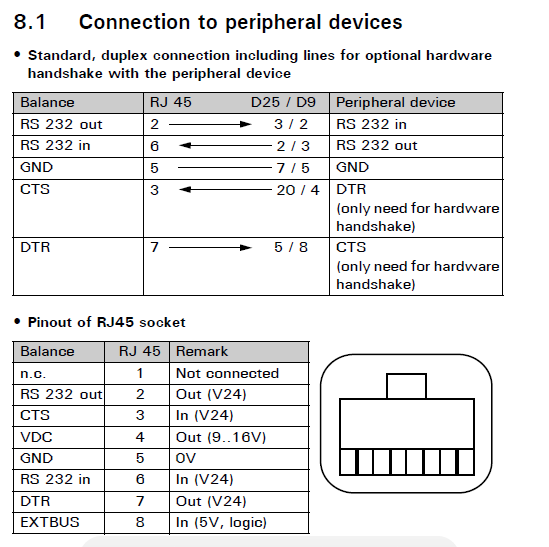 My RJ45 cable is of the type T568A, so i connected some of the pins directly to a R232 db9 according to the manual (picture2)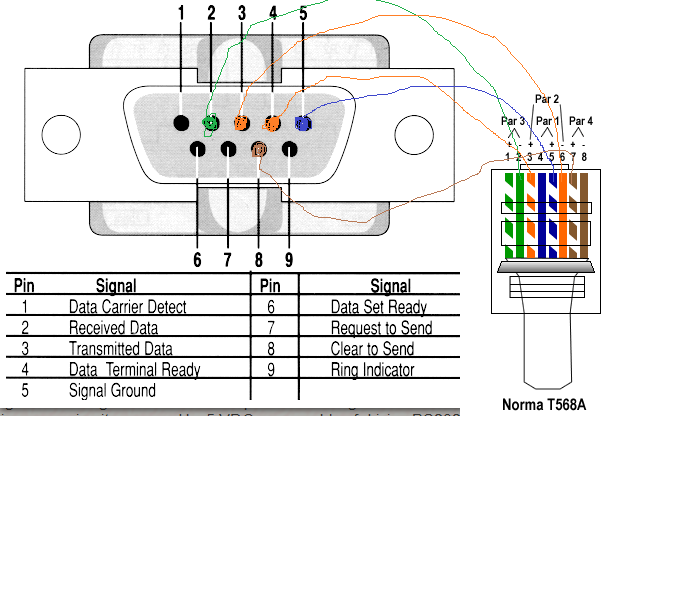 Now, when i open Visa test panel to test my device. My values of baud, handshake etc are given in picture3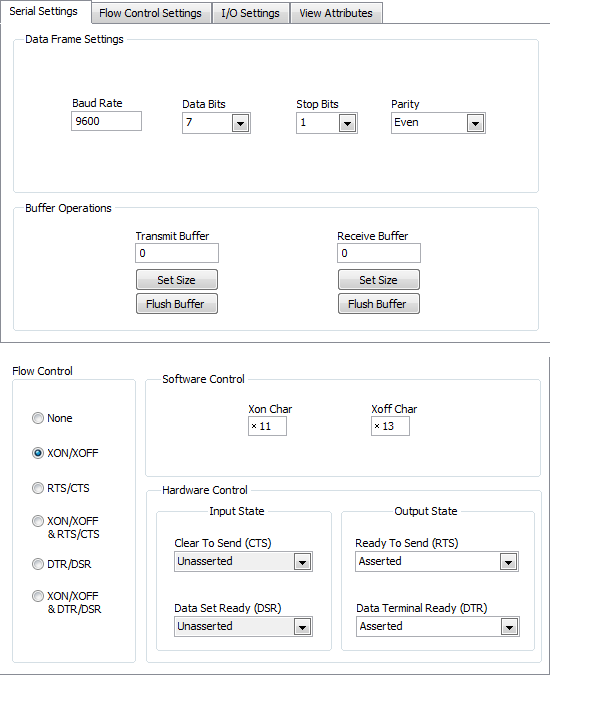 When i write any command, for example a command for remote control (picture4)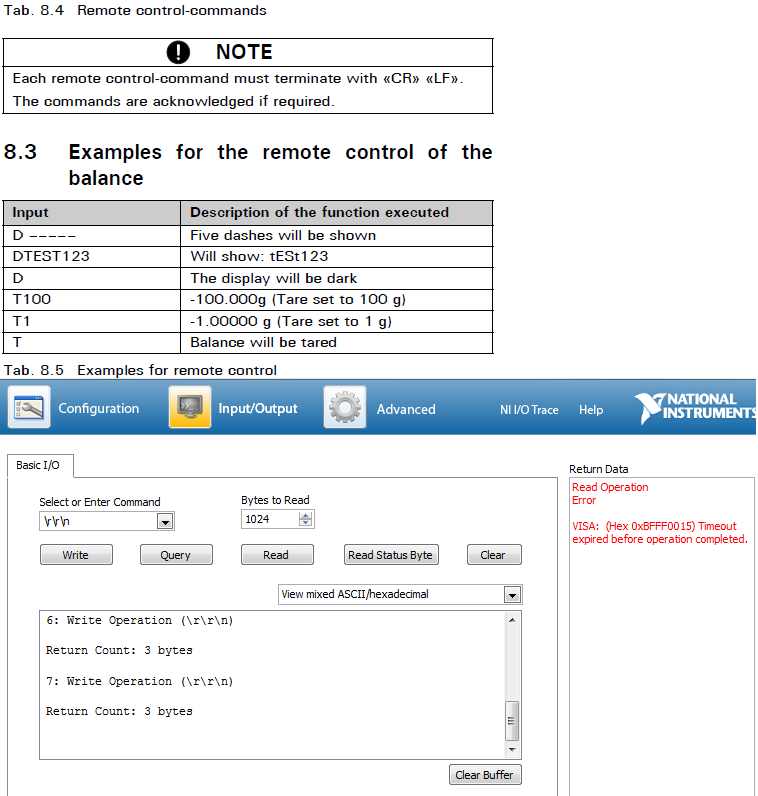 it gives an error, when i read my command. So the question is : what is wrong ?.. Im writing that command, which gives the scale a dark display "\D\r\n", and when i press "write" the command changes automatically to "\r\r\n", and it says error after the reading process. Whats the problem ?