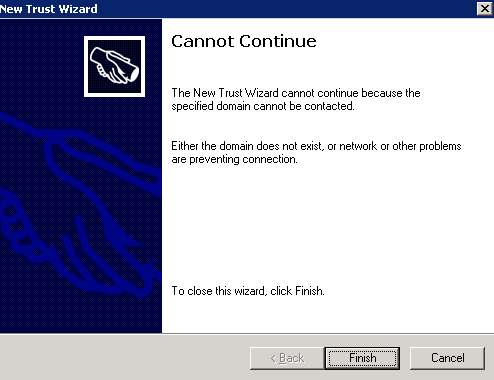 Every time I attempt to create a trust relationship between two of our local domains I receive the following error message (screen dump attached).
I can successfully run nslookup and ping to the other domain controller from either domain controller servers on the network.
I have no idea why I am having this issue.
Can someone please assist me.