Hello Experts,
I am trying to downgrade the WUAgent on one of our server , and I am getting below error message.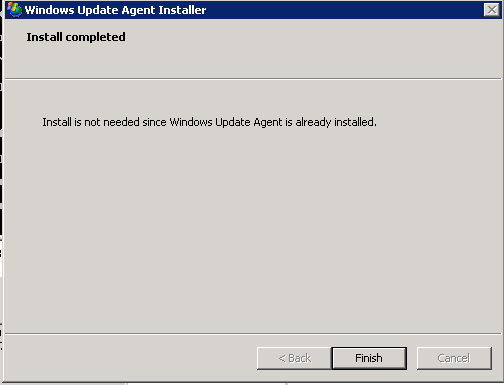 I know I need to update my WSUS server , (Waiting for management approval). But for now I need to make this server compliant.
Can some one help?
Note - Server is windows server 2008 R2 , 64 bit. I am using 7.4.7600.226 64 Bit WUAgent from Microsoft.
http://support.microsoft.com/kb/946928
Thanks,
-Prashant Girennavar