I am trying to improve general network performance on our virtual infrastructure.
We have several ESXi hosts. They all have 12 NICs each. The hosts connect to our SAN environment via an ISCSI VLAN (Host servers and SAN's all connect to ISCSI switch).
Each host has:
* 2 x iSCSI NIC (only 1 out of the 2 seems to be actually transmitting data)
* 2 x LAN NIC
* 3 x Virtual Machine Network
* 5 x Unused
Ideally I would like to use 4 NICs for ISCSI and 4 for LAN.
What is the best way to configure the VMKenal Ports for this setup?
The current setup is attached below.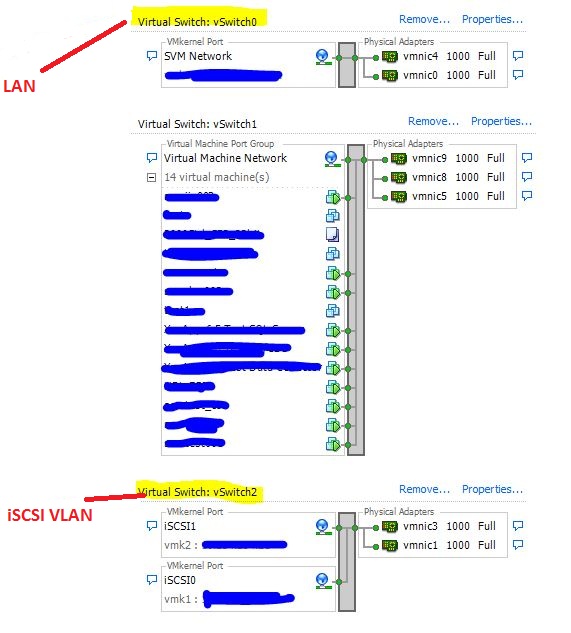 If anyone has any tips that would be greatly appreciated.