Have to print report showing inventory on hand as of a specific date.
I know Qty On Hand as of right now and also transactions for Quantities Received and used by date.
Want a total of On Hand plus Qty Used since specified date less Qty Received since specified date for each item.
See below: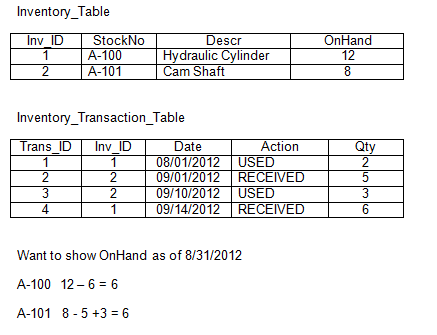 Here's the resulting data I want from the SQL Query for 8/31/2012:
A-100 Hydraulic Cylinder 6
A-101 Cam Shaft 6
Any help is appreciated.