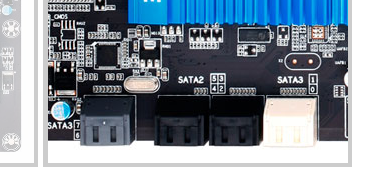 Hi,
I'm currently using mobo from gigabyte. Model number is GA-Z77X-D3H.
As you can see the picture above, there are grey, black, white sata ports.
I know grey sata ports is for 6gb/s connectors, black one is for 3gb/s connectors.
But what is the white sata port
Also I installed my SSD to grey sata connector. Is this the right place to install.
Thank you for your help.