We have a number of "GetData" SP's to fetch analytical data, as well as a new "CreateHeatMap" SP (CLR assembly, actually) which is used to create a spatial dataset in order to turn a Map into a TreeMap.
It took some work, but I was able to form a nested EXEC text query for a shared dataset in SSRS 2008 R2: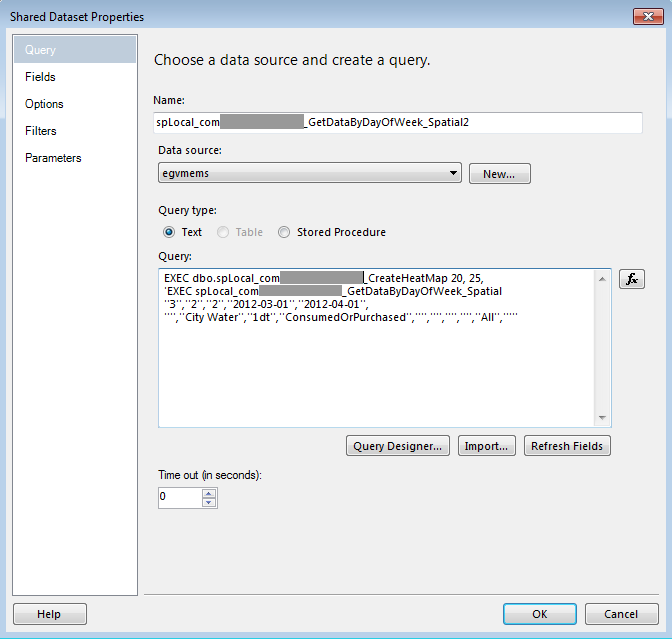 My only challenge now is how to pass in Parameters in place of the '3', '2', '2', etc. CreateHeatMap expects 3 inputs, the 3rd being text to fetch the recordset which defines the polygons in the TreeMap. It expects one string, and I was having trouble with both "&" or "+" operators in trying to form this essentially dynamic, nested EXEC statement.
Any help on substituting in parameters would be appreciated, if it's possible in this context.