I am receiving error:
The InfoPath form template for the selected content type cannot be loaded. The form template was not designed for InfoPath Forms Services and cannot be rendered in the browser.
The form is administrative approved and its checked as Enable this form to be filled out by using a browser.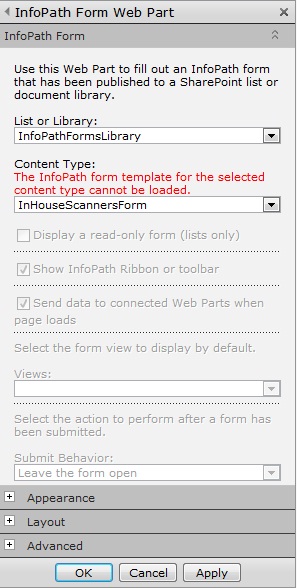 Please help !!!!
Thank you,
Sameer