Hi,
I have an issue with Photoshop, I have downloaded a template (PSD) and I am trying to modify it, basically add an image into the designated area but I am not sure how.
I have imported an image into the PSD file, it is called "Layer 4" and what I am trying to do is insert it into the "cropped looking" space that has the "image here" text.
How can I do this? If I just leave it the way it is now, it overlays on top of other objects in the image. Is there a trick to doing this? How can I import Layer 4 inside the "image here" destination.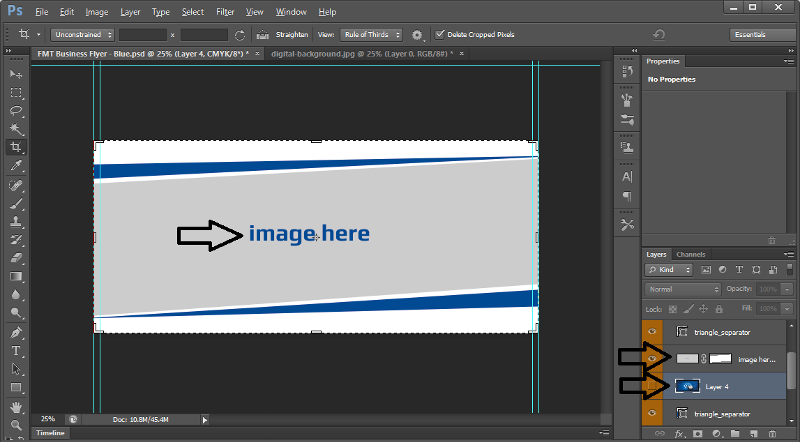 Please provide me the steps as I am very new to PS6.