Hello Experts,
we try to setup a Windows Small Business Server 2011 on a VM (vmWare).
This Server is running in a VIRTUAL NETWORK and has no connection to any Router, Switch or Client.
The Setup is made via vSphere Client console.
When I try to edit a Exchange mailboxprofile an I click in the 2nd row, the machine freezes and a hard reset is required: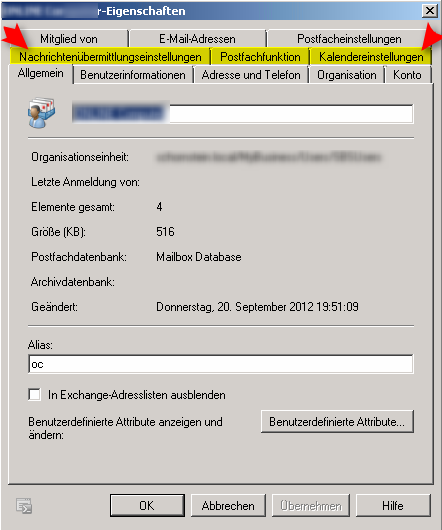 In the Event log are different errors listed:


Is it possible, that the SBS2011 does not like a setup in a virtual network enviroment?
If you need any further informations, please do not hesitat to require them.
best regards from germany