Is this something I should be concerned about or normal behavior? Below is a screen shot from Process Monitor on a Windows 2003 server running IIS and PHP.
PHP is running from a folder under c:\php\
Web Sites are on a separate drive.
Why would php-cgi.exe even be trying to access these non-relevant folders?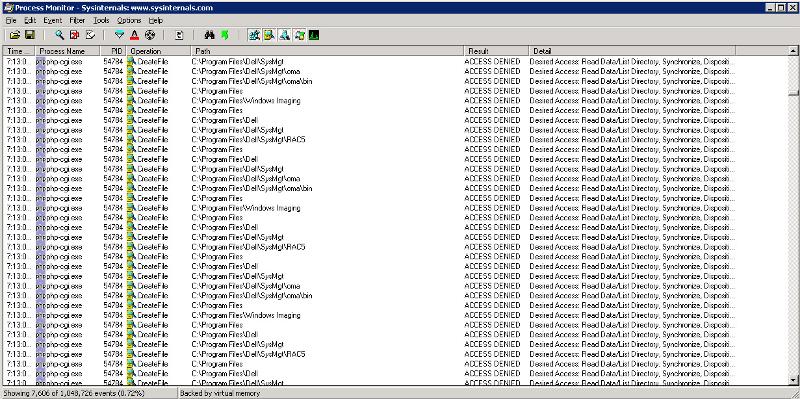 Thanks