Hi,
So I configured a Nextenta vm on my ESXi 5.1, it runs on a local SSD of the ESXi.
Added 3 of 4 ssd's in Sharkoon via raw mapping to the vm (4th is not seen, probably esata cable loosened, have to check that).
Created a NFS zraid with these 3 SSD's and put 1 vm on it.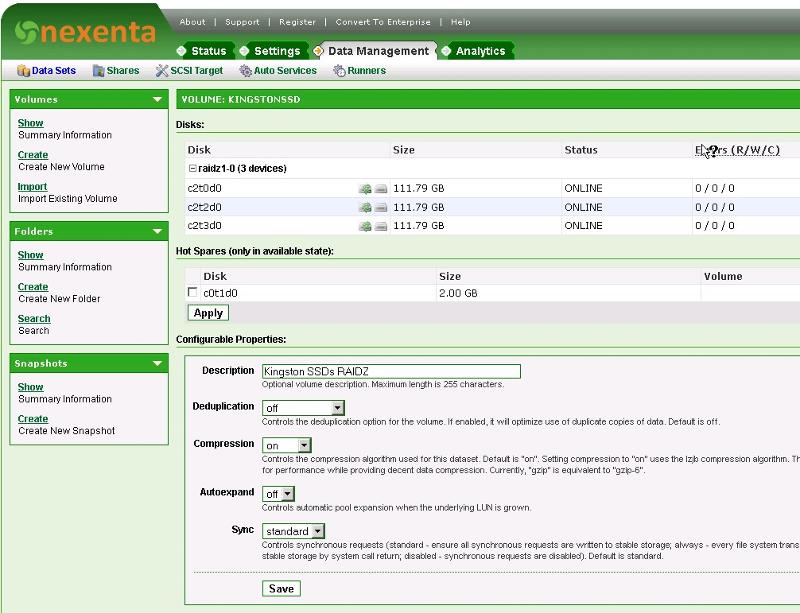 Not what I expected, honestly. Ok, it's a vm (Nextenta) but still disks are mapped directly, memory is not used heavily .... Performance of 1 SSD is faster then this ZFS ZRAID.
Shouldn't I use ISCSI or caching, or logs ...?
Am I missing something?
Please advise.
J.