I have recently migrated my work PC from XP to Windows 7.  Everything was installed correctly, but now when I open any project and try to edit any form I get the following error: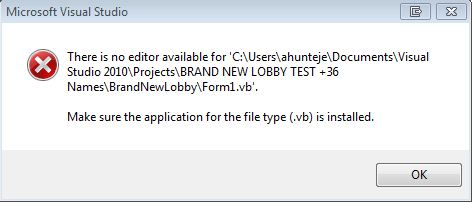 I have read on the internet about this and it says you can copy the code to a text file and copy it all back in a new project, but I have literally hundreds of forms to do this for.  Is there any way of fixing this?!?!?  
I have an image of my old PC and can get files off of it if there any settings files I can move over to fix this.
Thanks for any help you can give me.