Hi,
So, I have my 16GB Microserver, LSI-card, sharkoon 6 SSD's seen by server.
The all-in-one guide for ZFS/napp-it says to use pass-through (
http://www.napp-it.org/doc/downloads/all-in-one.pdf
):

... but my microserver does not support it?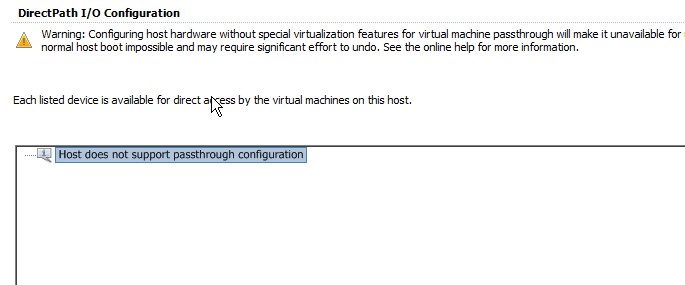 Anything that can be done about it? Or should I map again (raw mapping) each ssd? Hoped not to need to do this but go directly via lsi.
Please advise.
J.