I've had problems with subtotals in forms in the past but always have been able to resolve them by going over syntax with a fine-toothed comb and finding an error on my part.  In this case I have done that for hours and cannot figure out what I am doing wrong.  Here is the scenario:
Access 2013 linking to MS SqlServer database view.  
Field is 'CalculatedValue', placed in a text box 'PrintTime' .  The field displays the correct values one each row.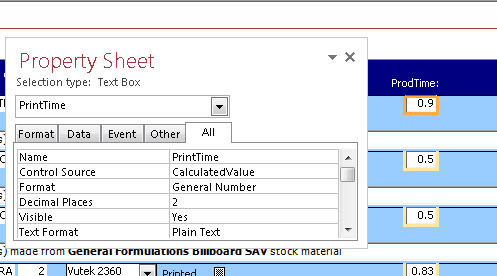 In a text box on the form footer, I use the control source =sum([CalculatedValue]) and get #Error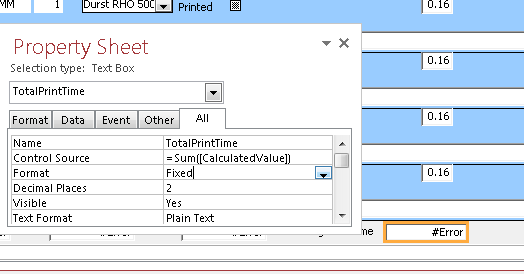 .
I can replace that control source with =[CalculatedValue] and get the value of whichever row is active.  But as soon as I edit the controlsource to =Sum([CalculatedValue]), the #Error returns.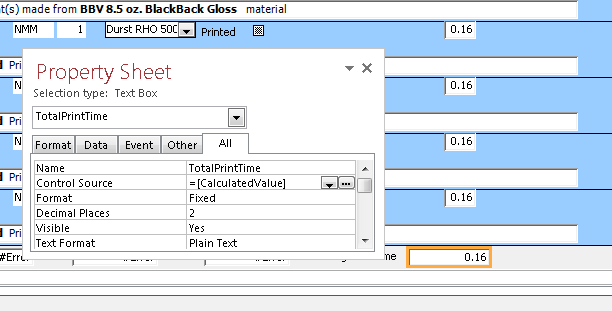 What am I doing wrong?  
(NB: I upgraded to 2013 today just to see if it would resolve this issue or at least have better error description to help...)