Hi,
I want to dual boot ESXi (usb stick)/Solaris. I changed the boot order so now it should boot from an SSD after install.
 I mapped the live iso Oracle via RAC, this way I don't need to plugin an usb key-which I do have succesfully made btw, but as last resort).
The screens just stays black with a white cursor. Not sure if it does do anything. Not a lot of ways to find out either. Any idea if it's normal in this setup (waiting for 15 minutes now).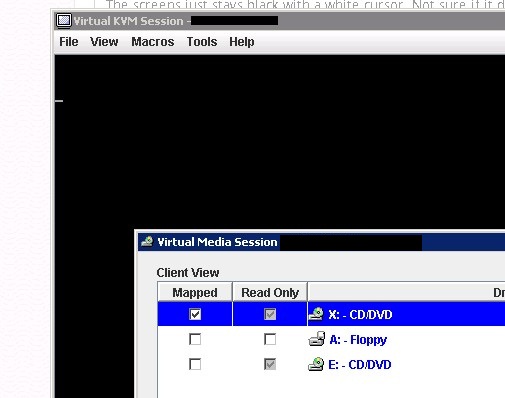 Notes:
-blinking speed of cursor varies, so maybe it does do something ...?
-drive is mapped from within vm which is close to the NAS (on which the iso is), so network speed should be ok (would it need to fully download the iso, didn't think it would)?
J.