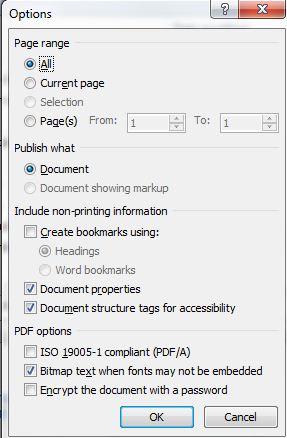 When I take and save a word document to pdf. the links work fine as long as the files are in the same directory (so it appears).
If i take and save the pdf and move it to another directory on our server then it can not find the file because it seems to be putting file:///subdirectory/filen
ame.pdf for the links
where it should be putting the true path of file:/f/corpdocs/myfile.pd
f
not sure how to prevent office 2010 from messing up the file paths on the hyperlinks. They work fine on the word document but onces saved and converted to pdf they break.
here are the settings I am trying: