Hi, attached is a screenshot of the data and chart I am working on. This sheet is called 'Road Model'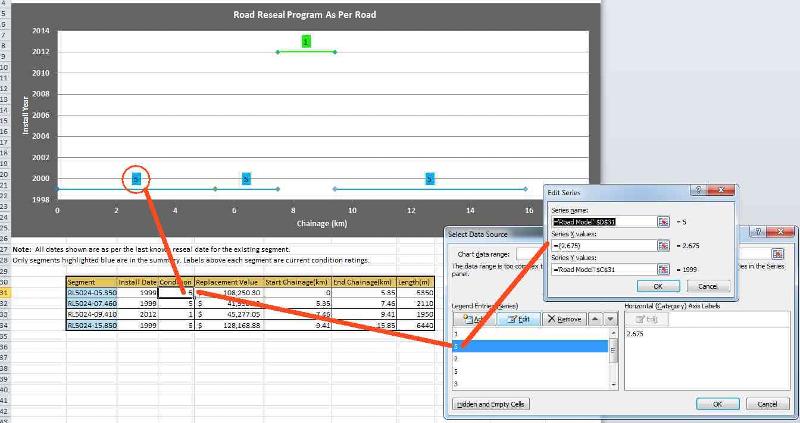 I am trying to get the value 2.675 into the Series X values.
The circled label represents the condition and I am using a scatter point to position it. (though I have made it invisible as  I just want the label).
What I would like to do is have a formula in the series X values textbox to create 2.675 value. I do not want an extra column in the data if I can help it. Something like the following:
='Road Model'!$F$31 + (('Road Model'!$G$31 - 'Road Model'!$F$31)/2)
I am going to be doing this programmatically, but if someone knows a manual way then I would be able to figure it out.
Kind regards Hank