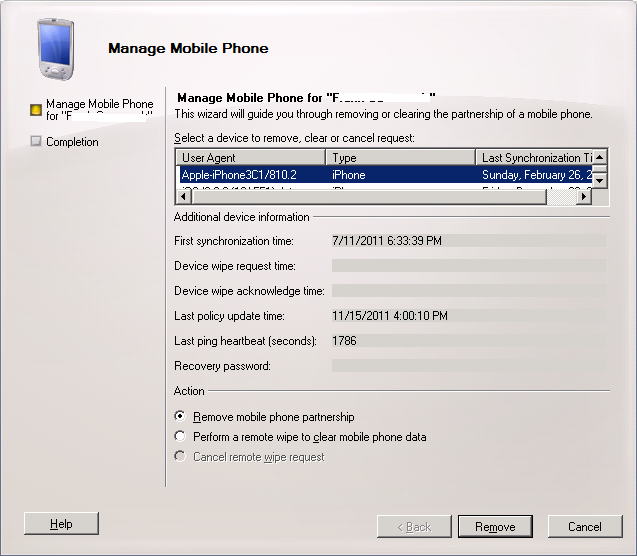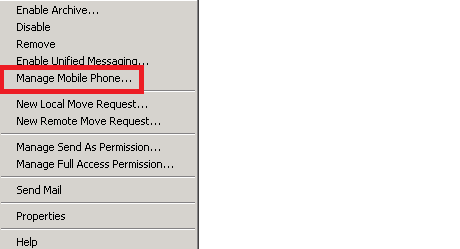 Hi,  
 This particular user's iPhone & iPad is not synching well with outlook/exchange. So I like to have a clean start.
 Can someone explain to me any ramifications with either choice (1) Remove mobile phone partnership and (2) Perform a remote wipe to clear mobile phone data ?
  For trial, I chose "Remove mobile phone partnership" on my exchange account and my Smartphone showed no emails. So I erased existing exchange account on my smartphone and created the same account. Now I receive emails and all is good. But when I went to Exchange management and right click on my account, I do not see the option "Manage Mobile Phone" anymore. But my phone is synching alright.  
 FYI I have erase this user's exchange account on his iPad and iPhone many times to no avail.