I have 2 cites and both sides has astaro hardware firewall v7.
Bothsides:
firware version:7.512
AES-256
 RSA key
I configured on the astaro city one(HQ)site-to-site VPN and the other City(our branch-1) too. They nearly one year worked witout Problem But sudennly something happend and stop connection between HQ and OUR BRANCH-1. 2 weeks ago both sites started sometimes lose connections .NOW NO MORE CONNECTIONS ANY MORE.
when lose connections then i look HQ astaro admin page->site-to-site VPN
site-to-site VPN our_Branch-1the status RED.

But IPSec section is Green.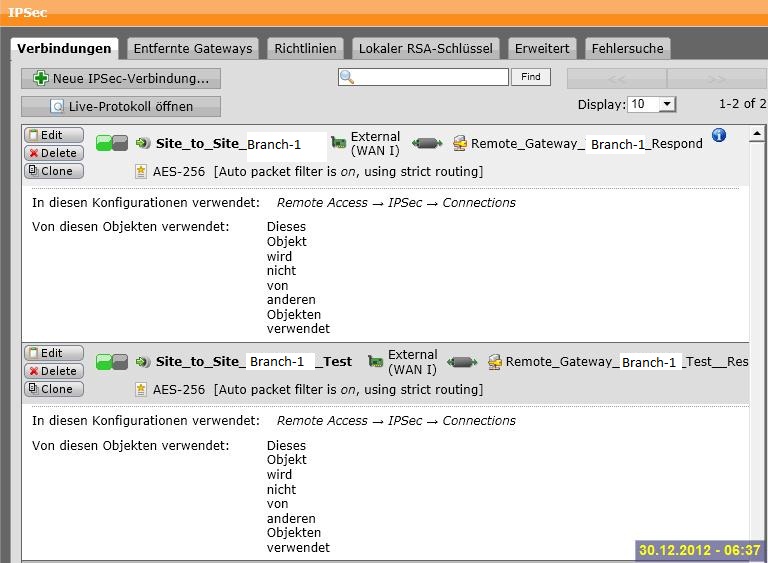 any idea please?
Thanks