hey guys i want to group the date of one of my pivot table fields. i know how to group it if its in the rows or columns place, but i don't know how to group it if it's in the report filter place. i've attached the picture below, it's showing me individual dates of dec and nov. i want to be able to choose "DEC" or "NOV" or whichever other date it is. could yall help me out? not sure if this is possible or not. thanks guys!!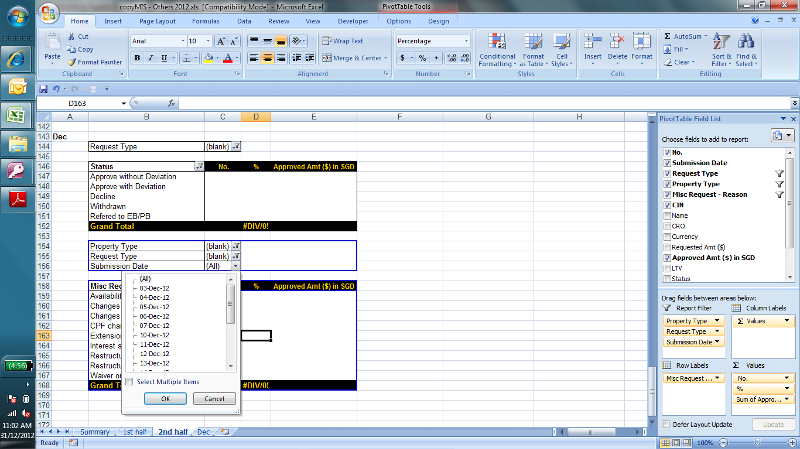 (maybe i have to create one more column showing the month(A2) for example - but if i have to resort to that, how do i show "mmm yyyy" format from the list that the user selects from? i know i can format the cell to show "mmm yyyy" but that only shows that format after the user selects 1/12/2012 from the value list.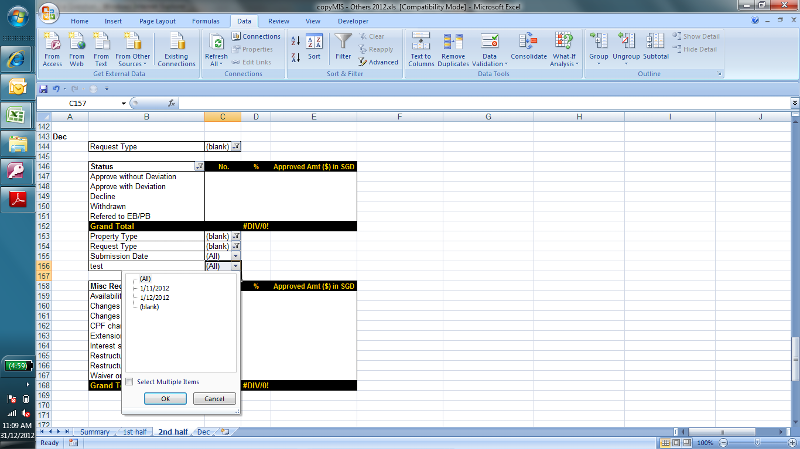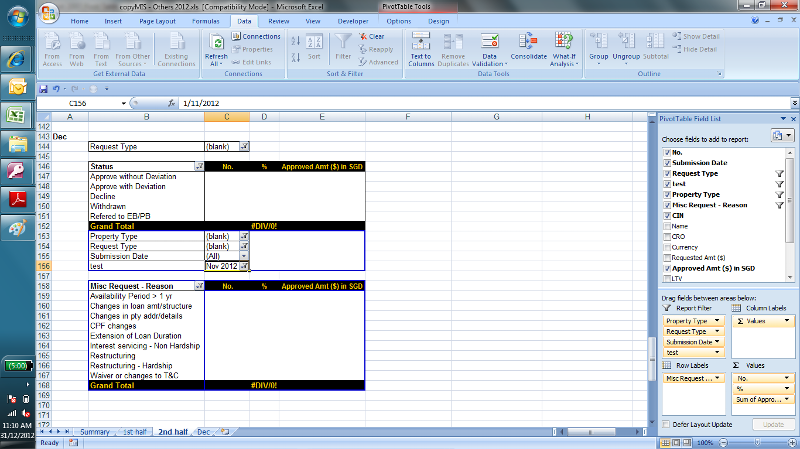 so in the end i used the text formula text(a3,"mmm yyyy") for the work around solution which gave me the right formatting, but how do i sort it in the value list as a sequential months instead of alphabetical order? thanks guys!!