I have a Toshiba laptop.  It would not boot--hangs at BIOS screen.  I removed the hard drive and it worked (well it got to no boot device, did not hang in BIOS).
I put it in my Windows 7 desktop in an external enclosure and got this: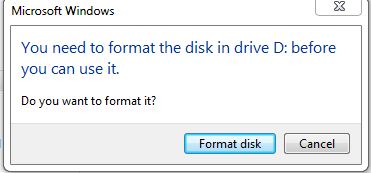 So I look in Windows Disk Management and I see this:

Is there any chance of recovering this data?  Maybe run SpinRite on the hard drive?  Any chance that Ubuntu or another Linux distro could see it?  Or is it lost cause?