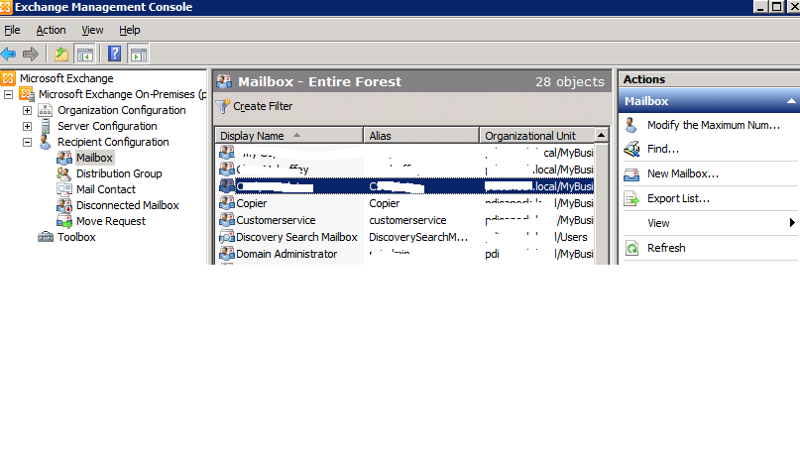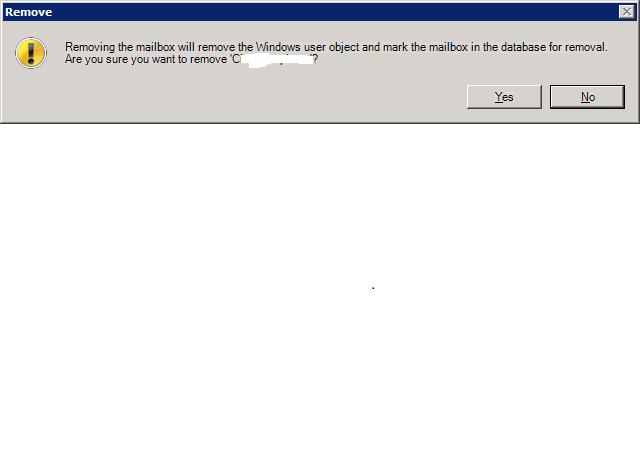 Hi,
I need to re-createa a particular user's mailbox which has some issues. Before doing it on an actual user, I picked an old user (non-active) account for testing.
After backing up OUTLOOK data into PST file, I opened Exch Mgmt Console, selected the user name, and chose (X) Remove. The user was removed, but when I tried to add a new mailbox and select this user (just removed) from existing user list, it would now show. So I opened SBS2011 Console and realized that this user account was gone not only from Exch Mgmt Console, but also from the active directory too. I had to go to SBS2011 Console and re-create the user account from the scratch.
Is there a way to remove just user's mailbox, but keep the user account in active directory?
Thanks.