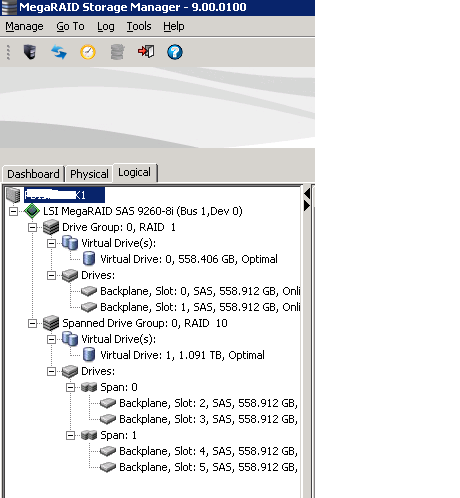 I have a LSI Hardware RAID Controller (Model: LSI MegaRAID SAS 9260-8i)  in my SBS2011 Server. It has Six 600GB SAS HDs - Two (RAID 1) for OS and Four (RAID 10) for Data.
About two weeks ago, it created currption on a data partition. Having run diagnoistics, LSI technical support engineer determined that the RAID card has faulty memory chip on it; therefore it needs to be replaced. So I have the replacement card with me.
On the phone LSI engineer explained to me that I need to backup current RAID configuration first, replace the RAID card, and restore or import RAID configuration into the new card.
Since I have not replaced the RAID controller card before and can't afford to screw up (possibly destroying RAID and loosing the OS & Data),  I have decided to have an experienced technician do the replacement.
However I just like to get a little bit educated about this process. I have installed RAID card and configured them for RAID1 & 5, but never actually replaced the working card.
What does it actually involve in replacing the RAID controller card?
Was it a good idea to hire an experienced technician or is this something I can do easily with LSI engineer on the phone?