SQL2008 - Fresh Install
I have a current SQL2008 server on a Windows 2003 Sever.
I have now installoed a new SQL2008 Server on a Windows Server 2008.
My plan is to move several of the old server SQL Database from the old to the new.
I have opened up my "MS SQL Server Managment Studio" and it has asked me to login in.
There is currently no SQL Server Name and in the drop down there is just local and nothing else.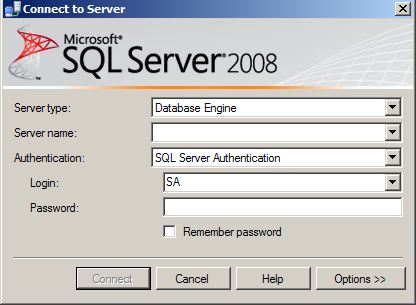 Do I just need to create a new one and if so how?