Hi Team,
I have *unknown* network related issues on my BL490G6 blade servers between my c7000 enclosures (VC Domains).
Main visibility of problem is that I can't add server to cluster from other enclosure (VC Domain) after 10-30 minutes after OS reboot or primary network connection restart.
Errors are -" Remote registry failed" or "The remote procedure call failed. (Exception from HRESULT: 0x800706BE).
In ServerManager - Kreberos authentication fails
BL490G7 - have no such errors independently of enclosure location
Network connection diagram is: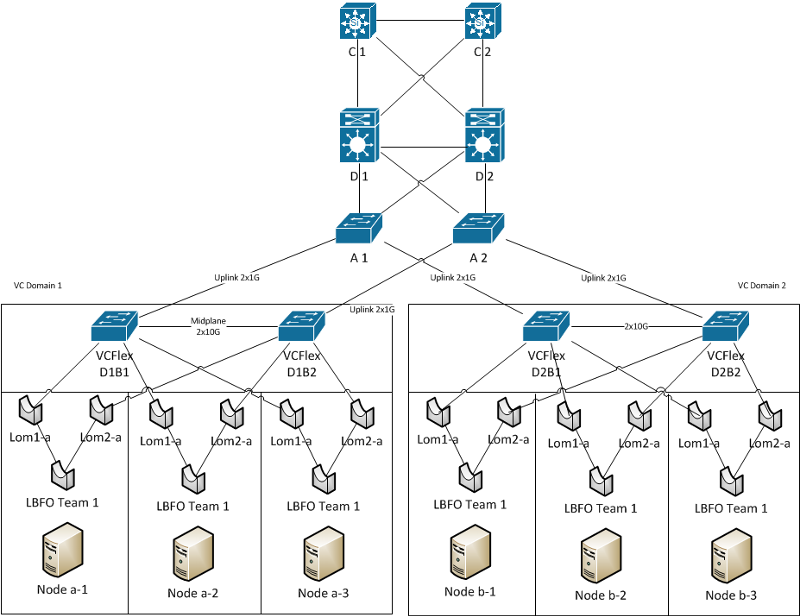 In each VC domain - Shared upnlink set have connected through 4 up-links (2/2 - active-LACP / Stand-by-LACP). All Networks (VLANs) are bound to this SUS,
A - Cisco L2 switches
D - Cisco L3 switches with firewall modules
C - Cisco L3 switches
HP BL490G6 have NC532i on-board integrated NIC by Broadcom
HP BL490G7 have NC553i on-board integrated NIC by Emulex