==========================
==========
==========
==========
====
Note: I'm not sure how to categorize this question so please feel free to forward it to an appropriate zone. Thanks
==========================
==========
==========
==========
====
Hello,
How do you enter Unicode into a document?
For example, the following chart is from
http://en.wikipedia.org/wiki/Thai_alphabet
 (near the bottom of the page).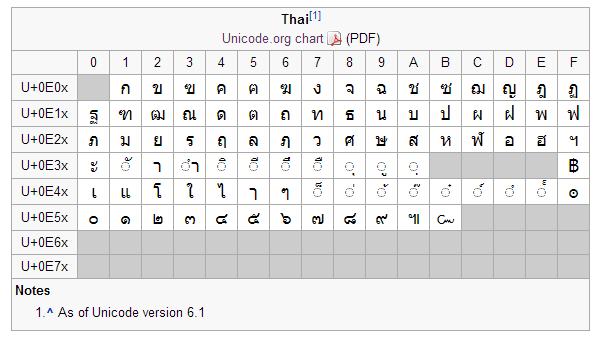 Googling this question led me to this instruction page:
http://www.fileformat.info/tip/microsoft/enter_unicode.htm
 but it's got five different sets of instructions, none of which I seem to be understanding.  :P
Is there a simple single answer?
Thanks