I have a client running SBS 2008 who is having issues creating a new mailbox. He added the new user via the  SBS console in the usual manor which worked fine apart from that he received an error stating that the wizard was unable to create a mailbox for the new user.
I connected remotely and noticed a few storage occurrences in exchange. Upon launching the Exchange management console I am presented with the following error: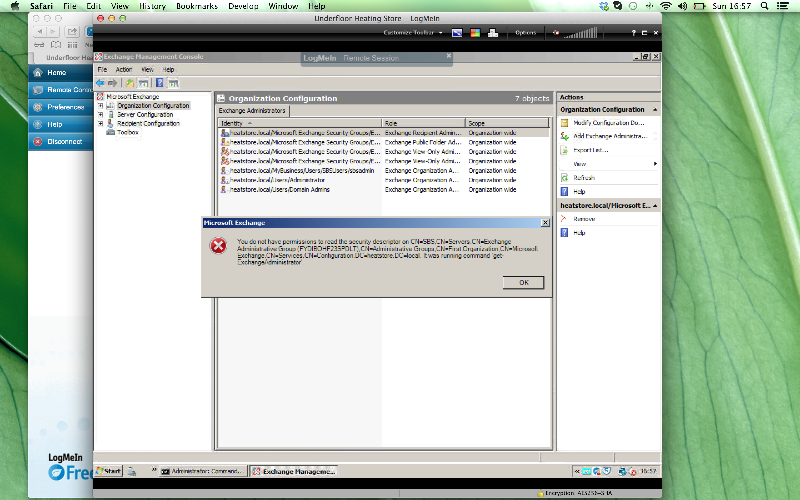 It's a permissions related error which I hope is causing the other issues I noticed.
Under server configuration I am unable to view the "first storage group" as it is simply not there.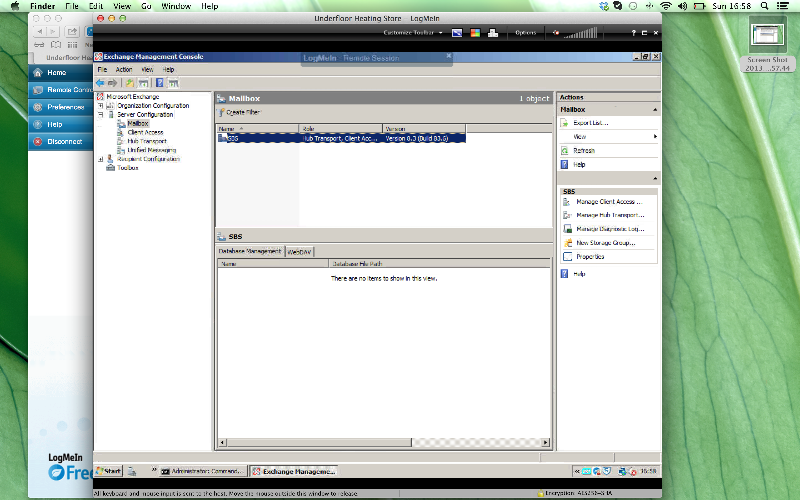 As a test I tried and created a new storage group but fail with the below error: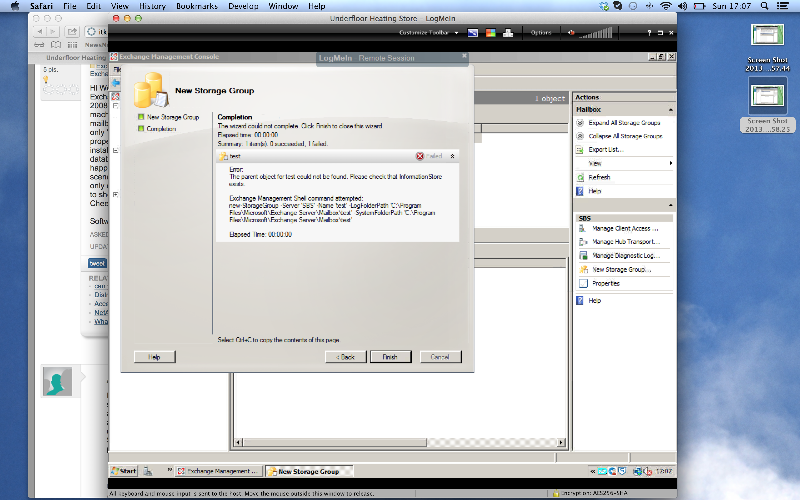 The rest of the users are unaffected as they are able to send and receive emails without issues but I am concerned about not being able to see the storage groups and not being able to create a new mailbox.
Any ideas?