When I receive a Task Request in Outlook 2010 it is only partially visable and I don't have the Accept or Decline buttons.
This is what the message looks like: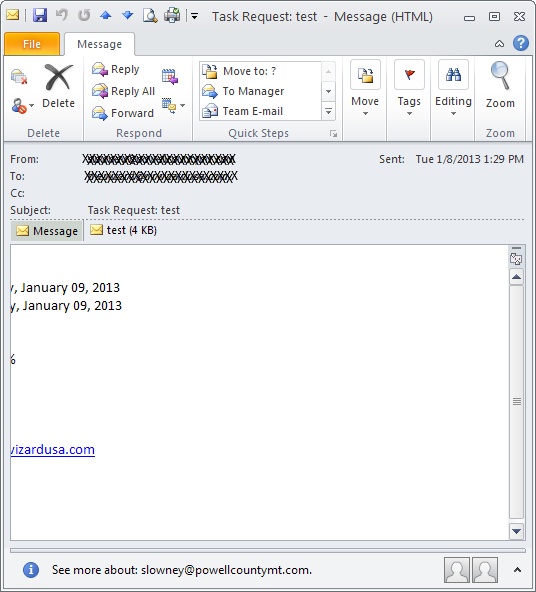 The person sending this message can send tasks to one person ok, but myself and another guy get messages that look like the above. We are all using Outlook 2010. The three of them are all on the same hosted exchange and I am on a different hosted exchange.
Your help is greatly appreciated!
Thanks,
Darrin