I want to send warning messages out to our users when their mailbox reaches certain size. I set the database Limit to issue a warning at 5000 MB.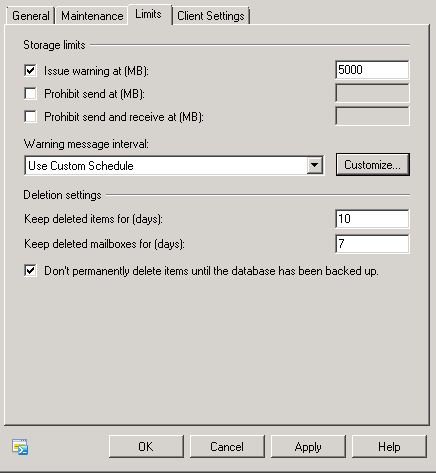 The problem is that mailbox users who have a mailbox size are not being sent any emails. The schedule is set to send Thursday and Friday at 4-4:30PM for testing purposes.
I am not interested in configuring prohibit send.