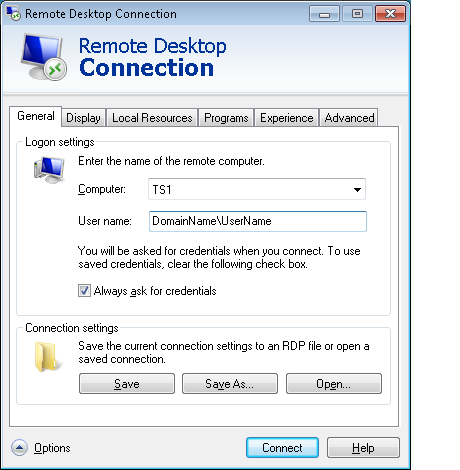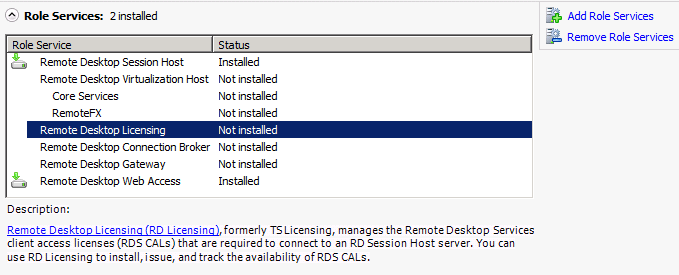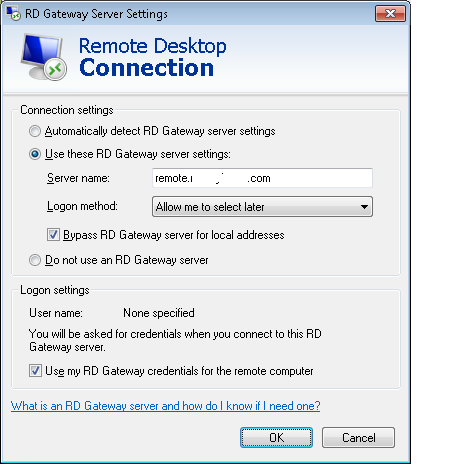 I have two Terminal Servers with Windows 2008 R2 OS with virtually same setup.
I can connect to TS3 by supplying RD Gateway Server Setting (remote.DomanName.com) like the screenshot above. However if I change the computer name to TS1, it does not connect.
It says "The creditials that were used to connect to TS1 did not work. Please enter new credentials".
Both TS1 and TS3 are the same except TS1 is a licensing server.
I can connect to TS1 if I simply supply IP address in the Computer Name field and not choose RD Gateway Server Setting because I have a port forwarding setup: 3390 is forwarded to TS1.
But if possible, I like all Terminal Servers accessible using RD Gateway Server Settings and just enter Terminal Server Netbios Names.
Can you help?