Hello,
I'm running Exchange 2010 SP1 to which most users connect via Outlook 2010.
One of our mailboxes (let's call it
Shared-MailBox-One
) is opened by several users who have been successfully granted Full Access and Send As permissions via the Exchange Managment Console.
There is one user however, who cannot open Shared-MailBox-One despite being granted the necessary privileges.
The screenshot shows the error she receives when she attempts to open the mailbox's contents after adding it to her Outlook profile.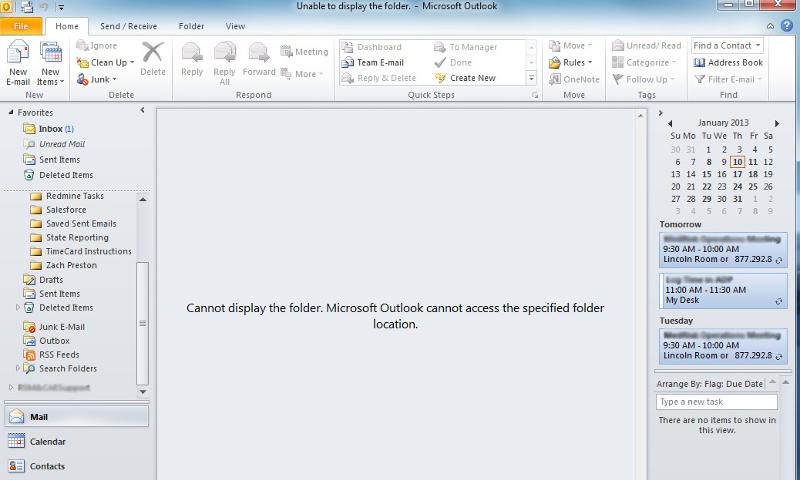 I've extensively researched this issue but have not been able to find any useful information that seems to apply.
Any troubleshooting suggestions would be appreciated.
Regards,
drm