I have a problem with SharePoint 2010 not displaying the drop down list for a lookup field in the appropriate location on the "add item" window. Even thought the list is not in the proper location a selection can be made and it does work. Here is a screenshot.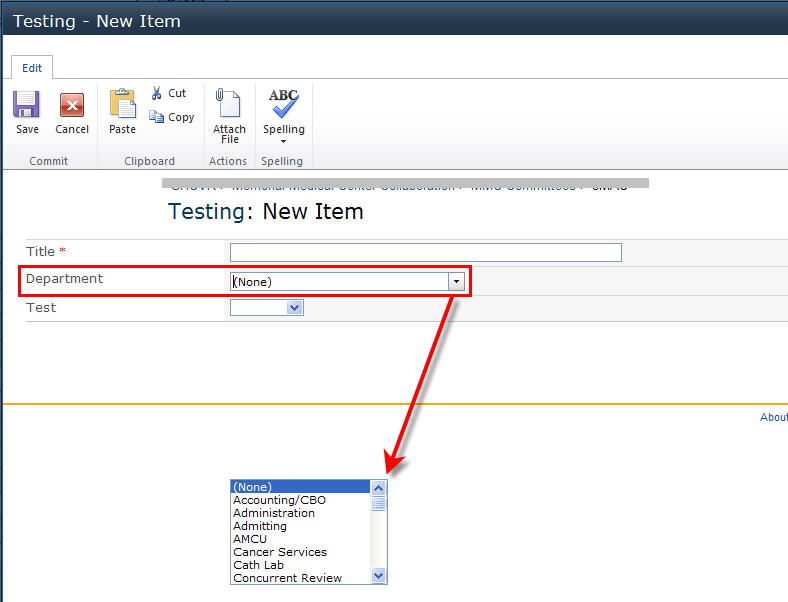 When I click on the drop down for "Department" the resulting list appears well below where it should appear. This is confusing to end-users and if on smaller screens the list appears outside the viewable screen area and you must scroll to see it. The field type is set to "lookup" and is pulling from another custom list on the same collaboration site called "Departments".
The field "Test" has a drop down and is set to the type of "Choice" and it works as intended.
This is in Internet Explorer 8 (V 8.0.6001). Is the problem possibly browser based? This is the only installed browser for users in the organization.
Update: It works correctly in Google Chrome. So the question is there anyway to get it to work in IE 8?