Here is what I have done so far.
.Created an OU called it test.
.Created a user, called him test.
.Put the user test in the Test OU.
. Created a folder & shared the folder with everyone full access (just to be on the safe side).
.Download .MSI file for a program called 7-Zip.
.Put the file into the folder that I created and shared.
.Crated a new GOP, called it deployed 7zip, edit the GPO ( see attached snap shoot )
.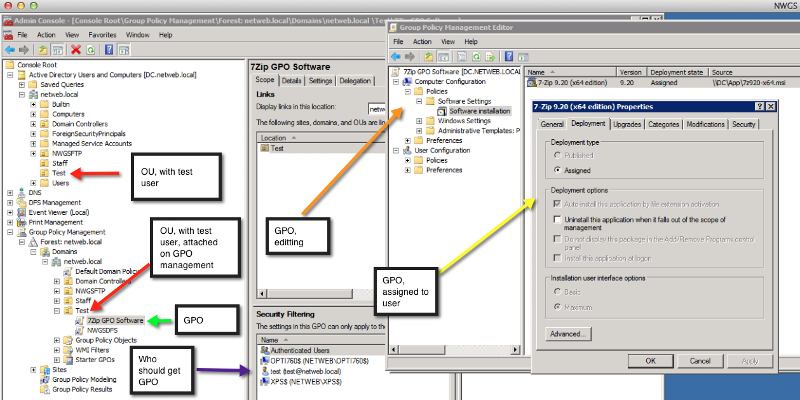 . On client workstation did a gpupdate /force
.The gpupdate says it was competed successfully & User policy update has completed successfully. What it dose not do is ask me to reboot for the GPO to take affect.
Needless to say I reboot and the GPO doe not install the 7-zip.msi file.
What I'm I missing?
checked, re-checked and checked again and still no joy.
Can anyone tell me what I'm doing wrong? From what I have read and seem it should not be difficult to get this running.
Thank you all