Urgent! (hence 500 points!) :)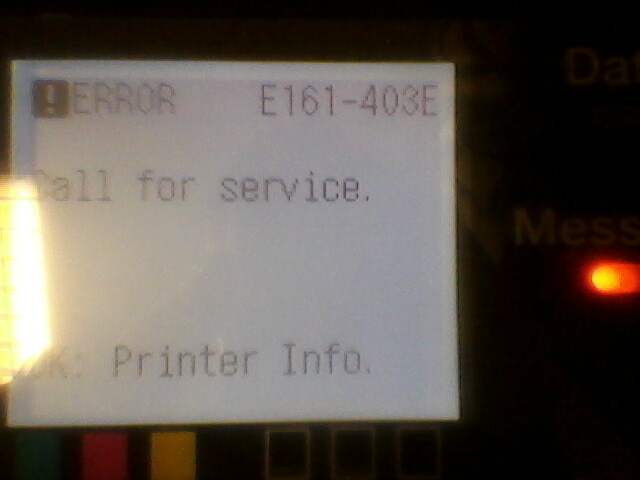 Tried to
Turn off/on
Cut power off/on
It does not reply to ping
Access the printer using imagePROGRAF Status Monitor (program didnt find printer)
Update the firmware using imagePROGRAF Firmware Update Tool (program didnt find the printer)
Only thing I can press on the printer is <OK> and then I'm presented with the "Printer info" menu.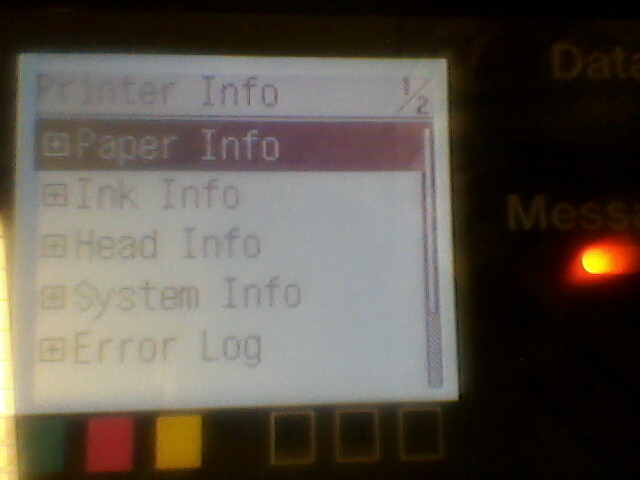 From google-search it seems that the error might indicate problems with the printer-head (overheating) something I find VERY strange since the printer has been dormant for days.
Anyways, if the problem is infact the printerhead I'll have problems replacing it since I'm unable to access the menus to change it....
Ideas?
(sorry for the crappy mobile phone camera)