I've recently upgraded from Win2003 to 2008 R2 and have gone from installing print shares via login script to utilizing the new GP functionality.
Please see the screenshot for how I've deleted the old queues and installed new ones.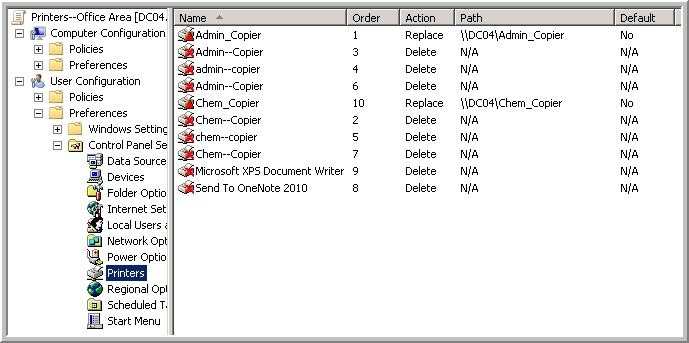 Despite never enabling "set as default printer" on either admin_copier or chem_copier settings, users who choose to set chem_copier as the default, invariably see admin_copier become default during the next group policy refresh.
I've never had this issue up till now, when installing print queues via GPO. All users are "power users" in WinXP.
What am I missing?