Hello Experts,
Here's my problem...
User enters "18" into cell. I want to cell to format into inches. If you look at cell A2, that's exactly how I want it to be appear.
Just to be clear, cell A2 is ONLY showing you want I want it to look like.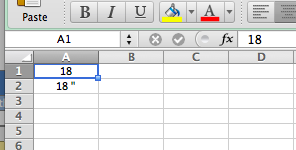 Thank you in advance for your help!
~ Geekamo