Hello Experts,
In the screenshot, you can see my setup.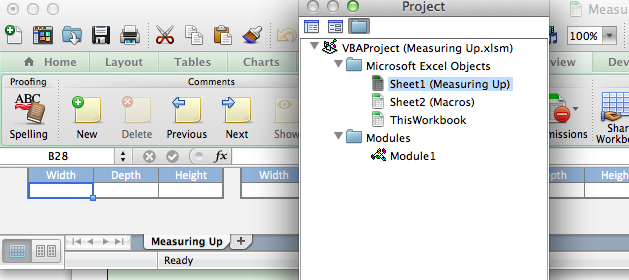 I previously used the code posted in this article. Which uses code to hide workbook pages using some very hidden function. Well, I'm no longer using this code - so I removed everything relating to it - except this one page that I can't delete.
If you look you only see one page, called "Measuring Up". But if you look in the Project window, you see there actually is another page called, "Macros". That page has been hidden using the code, over at this link:
Force users to enable macros in a workbook
Incase you ask, deleting the page via the project panel doesn't work. The delete option is disabled, I assume because it knows it's hidden. So I think I have to somehow show that page again, before I can delete it the normal way.
Any ideas?
Thank you in advance for your help!
~ Geekamo