Hello Experts,
I just ran the Microsoft IT Environment Health Scanner on my 2003 (SP2) server and I have a Data Collections error…
FrsConvergence
Error: Multiple canary servers.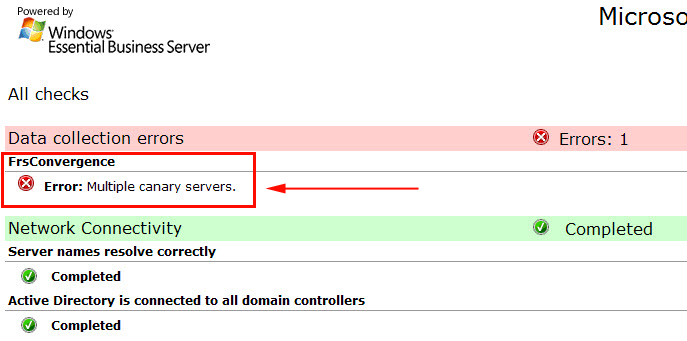 What does this mean?
I have look, but can't find out what they are talking about, or if this is a bad thing.
Can someone explain and point me in the right direction as to resolve this.
Thanks
Fubr