Hi all
I have a table below
Given that I have ran the following query to truncate the values you are seeing..
I need to be able to isolate duplicate keys.. and return only the FactActID of one of the uniqe FileName.
In this case of File name.. (...T762163
I need a query that will only return the first FactID DBF9D....
And so on.. for the rest of the dupplicate records
 




select REPLACE( FileName, RIGHT(FileName, 4), '' )  as  FileName, FactACTID




 FROM Stat_Fact_ACT 




where FileName is not null




and CLTID = 100




order by FileName desc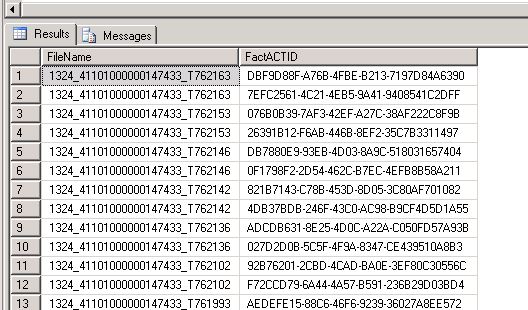 Thanks in Advance