Hi Experts,
I have shrunk my database using the following
DBCC SHRINKDATABASE( DBName, TRUNCATEONLY)
DBCC SHRINKFILE ( ATLord, TRUNCATEONLY)
SHRINKFILE seems to work grat on the log file but does nothing for the Data file! After the cleanup I end up with this: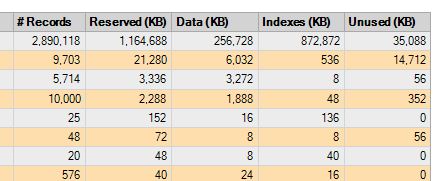 and yet my file sizes are this:

What's going on here? AM I missing something?
Thanks!