I've got a user that doesn't have a mailbox, never had a mailbox and yet both their AD information and external mail contact which is in the list are appearing. So I have 2 entries for 1 user, their AD and mail contact.
Here's the twist...
The active directory one is blank.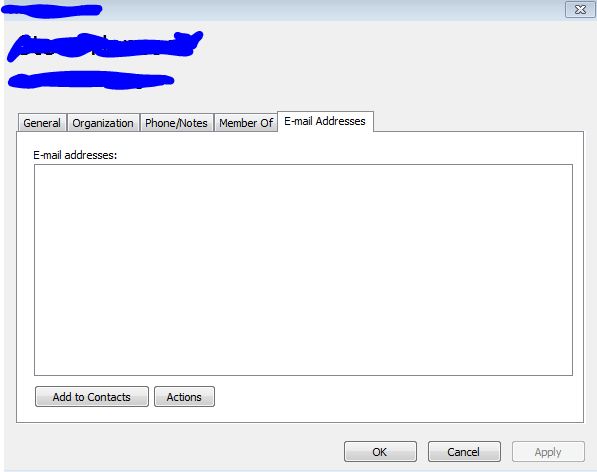 The correct one, his mail contact is showing the address as normal.
How can I hide this rogue entry that appears to be pulled from active directory from the address list when I see nothing in the ECP?
Cheers.