Hello Experts,
I really need help now. Iam stucked in applying a certificate to a exchange server.
Unfortunately the last working cert was deleted by misstake so we couldnt renew this one.
Till now I followed those steps:
I created a new certificate with: New-ExchangeCertificate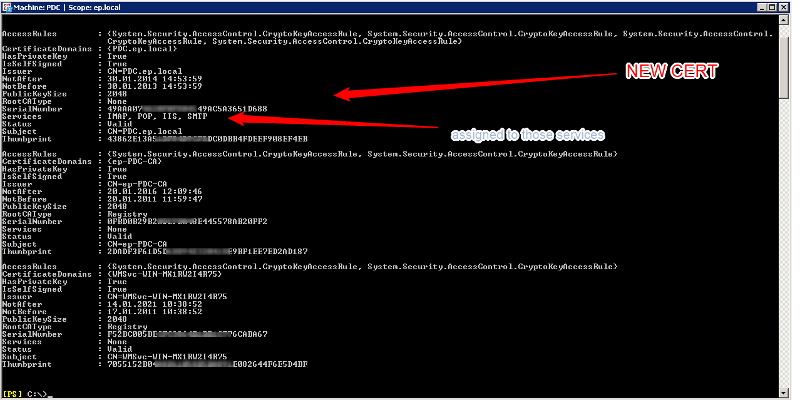 Now, when the client is going to open Outlook 2010 (internal network) a message is coming up:
"The name of the security certificate is invalid or does not match the name of the site"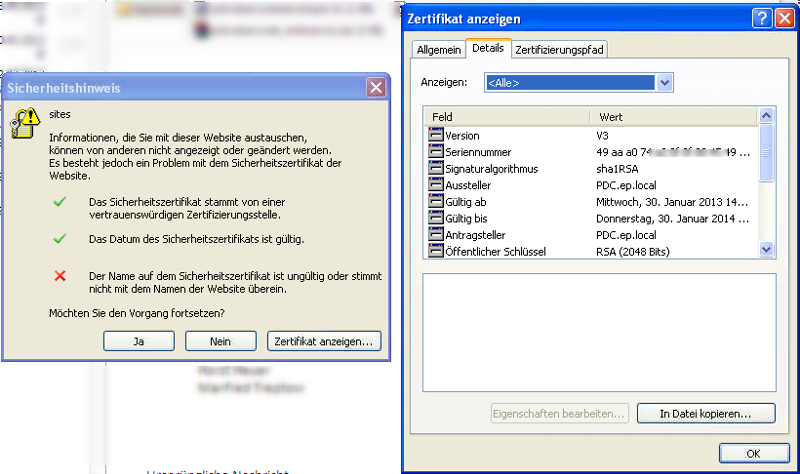 Allready found the KB981954 but I could not get thru.
I tried to enter the first promt:
Set-ClientAccessServer -Identity
PDC
-AutodiscoverServiceIntern
alUri
https://pdc.ep.local/autodiscover/autodiscover.xml
but now Im stucked.
Still got the same issue.
Unfortunately Im not that habit to exchange certs.
Thanks in advance for your help