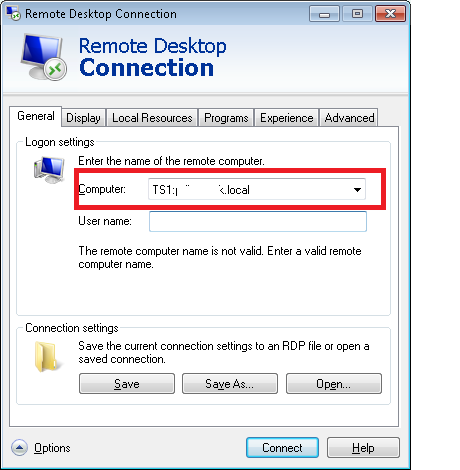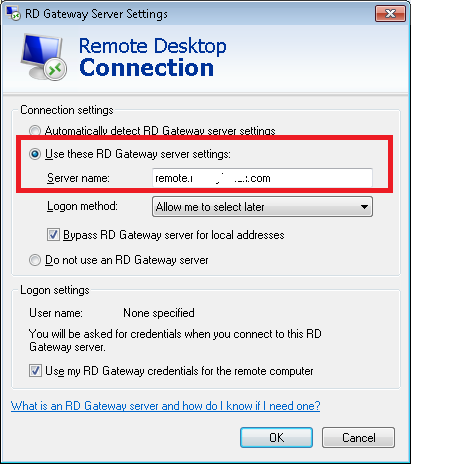 I have a MAC and like to connect to the computer that is part of SBS2011 Network.
On Windows desktop/laptop computers, I can use Remote desktop program and enter "Server Name / remote.DomainName.com" (see above) and enter "workstation name" in Computer field (see above) and connect to any computer on the SBS2011 network directly.
However when I look at Remote desktop connection program, I do not see RD Gateway Option.
Is there another product (that I can buy or get it for free) that has the RD Gateway option?