We're currently trying to migrate from Exchange 2010 (SP2) to Office 365. Everything is set-up and Single-Sign-On is working great (with AD FS). Because we are a large organization we decided to use the "hybrid" deployment.
After completing the steps Microsoft provides we get an error message saying "The signup domain 'nl' derived from 'ouderdomain.nl' is not a valid domain
at Microsoft.Exchange.Managem
ent.Hybrid
.Engine.Ex
ecuteTask(
TaskBase taskBase, TaskContext taskContext)
'.".
Attached you'll find the error message and the complete log.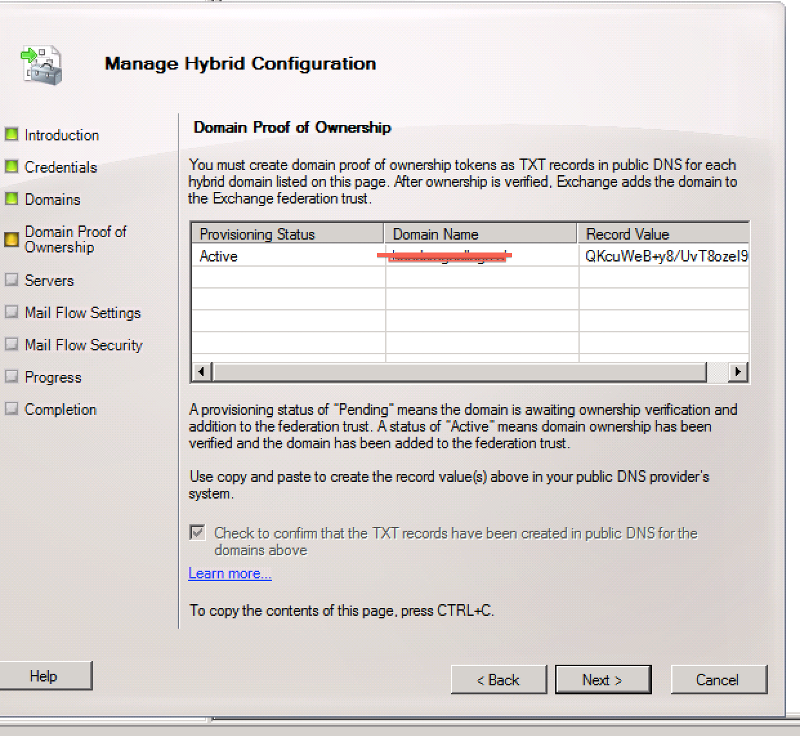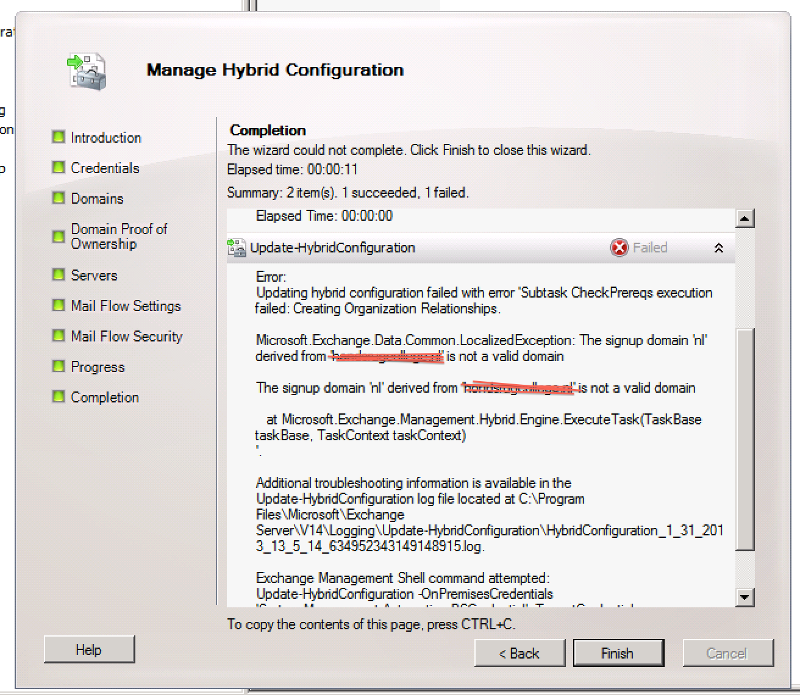 ErrorMessage.doc
Log.doc